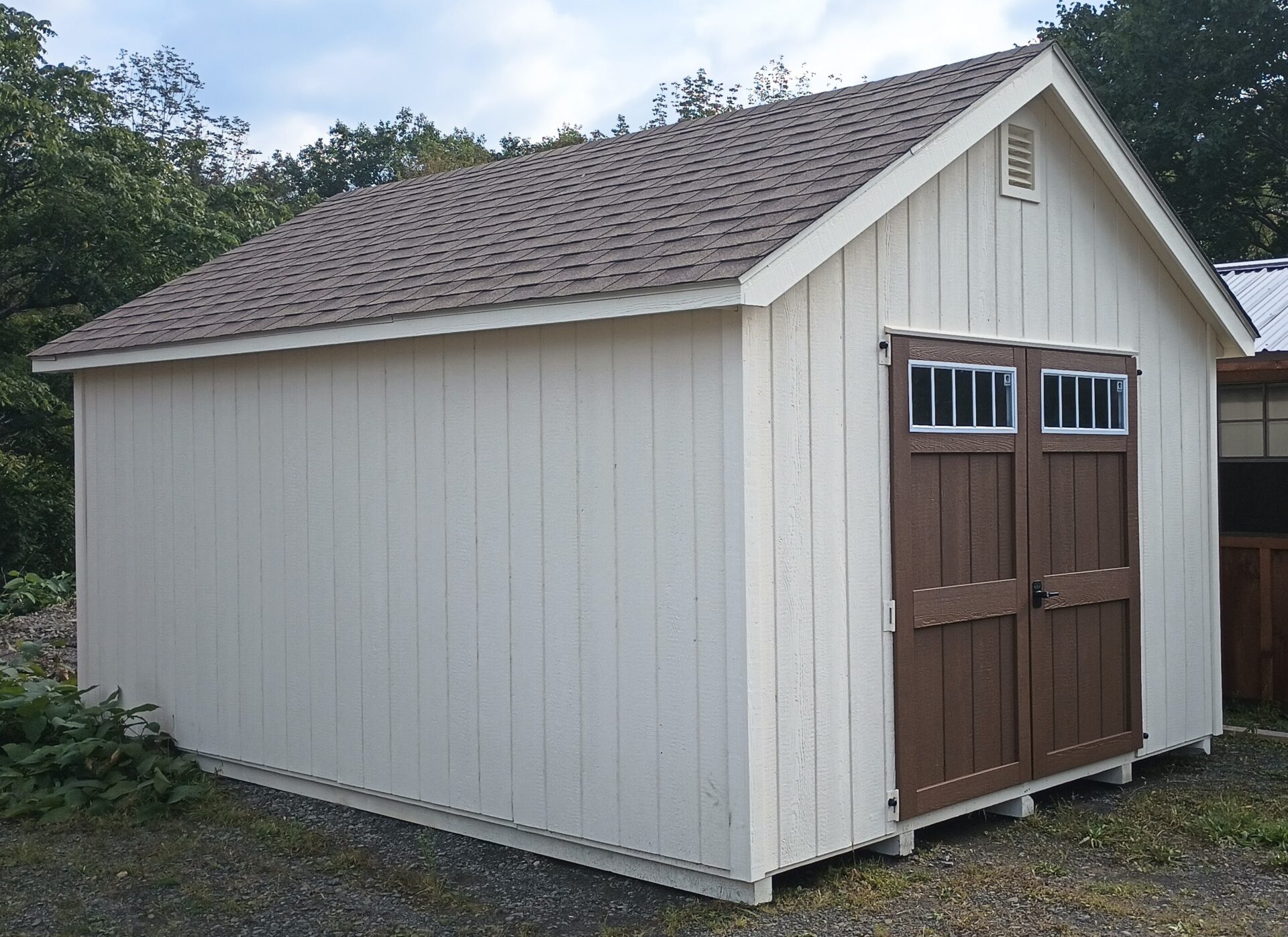 12×16-A Frame Deluxe-Stock #6164JM
Stock Number: #6164JM
Color: Navajo White/Navajo White/Earthtone Cedar
Size: 12x16
Location: 27792 Route 28 Andes, NY
Discounted Price: $7,900 from $8,085
Delivery: FREE! Within 100 miles!
Navajo White Siding & Trim
Earthtone Cedar Shingles with Tar Paper
Painted Chestnut Solid Wood Double Doors
Transom Windows in Double Doors
Garden Gable Vents
Vented Soffit
(2) 24″x27″ Windows with Screens
3-Slat Chestnut Shutters on Windows
2'x16′ Shelf-4′ From Floor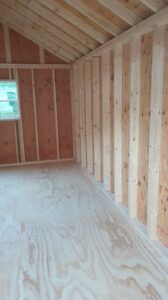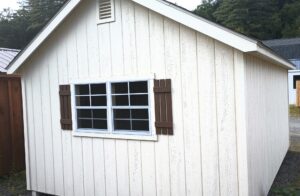 Additional Information
Rent-to-Own payment options below. Credit check financing is also available.